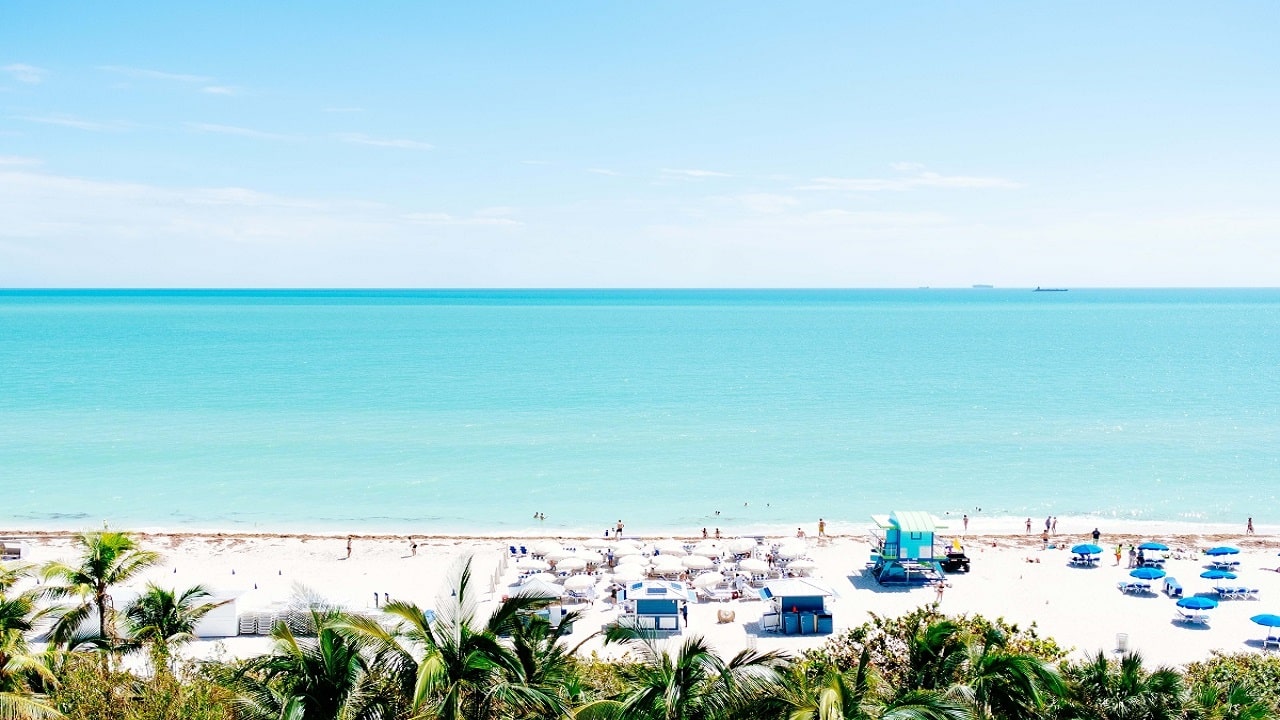 Sunny Beach, Bulgaria – All You Need To Know
Sunny Beach locally known as Slanchev is one of the most visited places in Bulgaria. Known for its scorching weather and sandy beaches, Sunny beach brings you a partying experience like no other.
Sunny Beach is known for its partying mood and is currently one of the Black Sea coast's top party beaches. If you are looking to blow off some steam, and party your heart away; then Sunny Beach is the perfect choice for you.
What makes Sunny Beach stand out from others is its affordability. While offering you endless partying options from dancing and drinking on the beach, to taking on pub crawls, and even partying on a boat. Once you have partied through the night, and gotten a good rest; we suggest you explore the areas around Sunny Beach.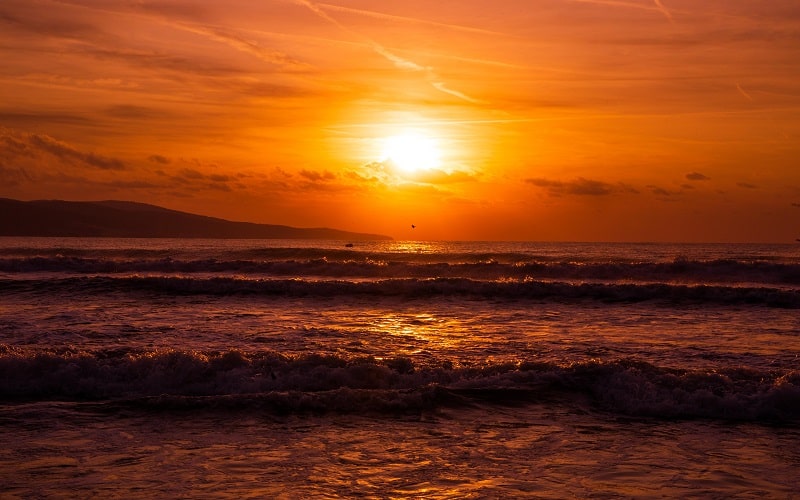 There is nothing better than traveling with friends, so why not make the most of your trip by adding fun group activities that keep you together and happy. To help you get started we have listed down a few fun activities you can check out when in Sunny beach.
Aquapark is considered to be one of the best spots in Sunny Beach. Here you can easily pack a great deal of fun in a single day. Riding on water coasters, slides, jumping in the wave pools, or just lazing around the rivers. So no matter what you are in the mood for, Aquapark is here to deliver your dream day. Which you can end at one of the many restaurants on the premises before you head out for a night of fun.
Let your body and mind relax in one of the many Turkish Baths in Sunny Beach. The perfect fix after a long night, so you can rest yourself and prepare for another night out. Perfectly placed and designed to offer you a relaxed state, something that you can enjoy on its own; or pair with several services to take your experience to a whole new level.
An amusement park that allows you to make unforgettable memories with family and/or friends! Luna Park offers a wide range of rides, fairground games, and some much-needed festival food. Walk around and take as much as possible, so you can make space for a bite at the on-site restaurant.
If you are looking for a thrilling adventure to get your blood pumping, then you cannot go wrong with deep-sea diving. There are many top of the line diving schools in Sunny Beach, that offer you the training and equipment you need for a safe and enjoyable diving experience. We suggest you look around and settle on a driving school that makes you feel comfortable.
A go-karting track is exactly what your trip needed! A 400-meter track that comes with powerful karts that you can zoom around on. A great alternative to other Sunny Beach attractions, as it takes you away from the waterside and towards land-related fun time.
Another fun day that keeps you at bay from the beach! It's best to take someone along who knows the terrain well and can guide you in the right direction. However, if you are not located locally you can take your request to one of the many businesses that can help organize a 4×4 excursion that runs along the coast.
Despite its title as a party town Sunny Beach is also home to many spectacular historical landscapes. These can be covered best on a rented car, so you can easily visit the windswept lighthouse, swim at a deserted cove, visit the medieval orthodox church, and explore the Cape Emine. All of which can be covered in a single day if you are determined and have a ride of your own.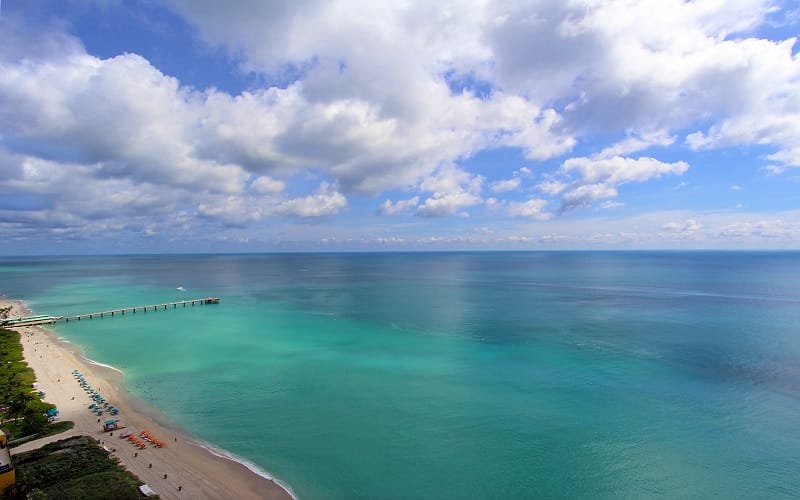 How to get to and around Sunny Beach
The closest airport to Sunny Beach is Burgas Airport. TUI is one of the tour operators that flies from numerous European destinations to Bulgaria. If you are planning on exploring the region, it might be an option to rent a car at the airport. If not, there is always the possibility of taking a taxi or taking the bus. The latter one is the cheapest option and leaves from outside the departure terminal. It takes about 30 minutes to reach Sunny Beach.
How to get around?
Distances at Sunny Beach are quite small. Most tourists opt for walking for this very reason. If you want to rest your legs for a while, you can take the tourist train. This train runs on the boulevard when it is full. Cost is about 3 BGN per person.
Another way to get around is by taking the bus. They run up and down the main road. Bus stops can be found at various places, on a short distance from each other.
Annual events and festivals
Sunny Beach is all about going out and partying. It is therefore not illogical that most events are festivals and outdoor events.
All along the boulevard there are bars, clubs and beach bars where you can party until the late hours. They host outdoor events every week with well-known DJs. Be sure to experience at least one legendary beach party! We guarantee you'll be talking about this for a long time to come!
To make sure that you have the best preparation possible for your holiday, we have listed some of the best clubs below.
The beach club offers you an Ibizan feel in Sunny Beach. Established back in 2003, the nightclub has hosted many international DJs such as Richie Hawtin, Audiobullys, Victor Calderone, Mark knight, Swedish House Mafia, Roger Sanchez, and many others. During the summer season, the club hosts some of the wildest parties in Sunny Beach, offering you festivals as you have never seen or experienced before.
An elegant and classy choice, for nights, when you are looking to get some VIP treatment. The bedroom beach club is the perfect place to enjoy the sun setting with a cocktail in one hand, as you dance to the tunes all night long. This particular beach bar comes with canopy beds, an infinity pool, and amazing guest DJs. During the night the club becomes a posh space for locals and tourists.
Offering you a different themed party every night the club is here to keep you on your toes. Showing off both resident and guest DJs the club beats as the heart of Sunny Beach. Considered to be one of the best nightclubs in Sunny Beach, where you can find a collaboration of British, Dutch, and German tourists. Making it a great place to find like-minded people someone you can comfortably get along with.
Lazur can easily host more than a thousand people at the same time, making it the ideal cosmopolitan party spot in Sunny Beach. There are two floors, along with a large open-air terrace. You can dance away indoors, or dance with the stars and the ocean on the terrace. No matter where you are, you will find Lazur to be an experience on its own.
Den Glade Viking otherwise known as "The Happy Viking" is a hotspot for locals and Scandinavian visitors. While the club is open for all, but you will find the Scandinavian crowd preferring the nightclub more than others. Offering you a laid-back setting that offers crazy parties during the day and night. Covering a large space the nightclub can easily host 2000 people at a single time.
Sitting in the middle of the party scene for more than 25 years, the Graffiti Club is located in the heart of town. The nightclub opens right before sunset and parties its way through the night. Moreover, what makes the club a hotspot is the promotions it has to offer. Such as free cocktails for the ladies on selected days, and discount offers for groups.
Party central located on the main bar strip, Room2 is a Sunny Beach must-go. The club is famous for its all-night free bar, and other amazing promotions – so you can enjoy some drinks in exchange for your entrance tickets. Packed well to offer you a fun ride, the club makes for a great place where you can easily let go and have the time of your life.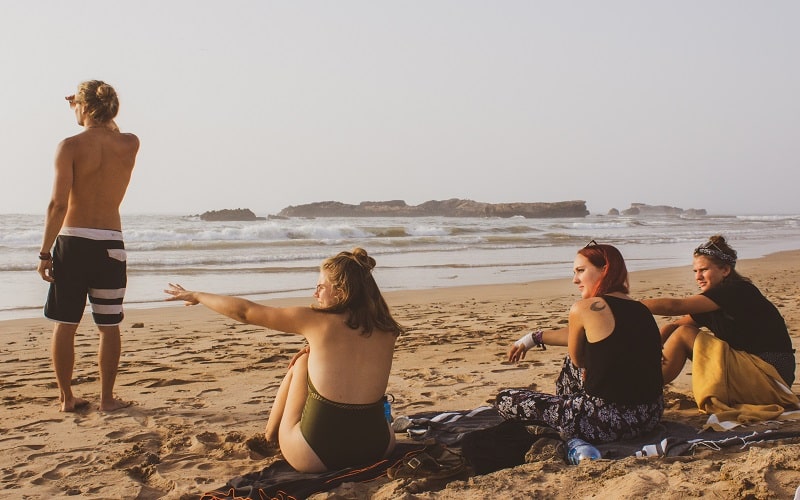 In Sunnybeach Bulgaria they pay with leva, which is the Bulgarian currency. The rate of the leva is very easy to calculate, one leva is € 0.50 cents. Basically just half, so you don't miss out on vacation.
Having a quick lunch like a burger or pizza costs 3 to 5 euros. Dinner in the center is about 10 euros. This price includes a fine menu with drinks. The large fast food chains are also located in Sunnybeach, such as McDonalds, KFC, Burgerking and other chains.
Beers in local pubs are the cheapest. They cost 1 euro for 0,50 liter. In clubs and discotheques, this is a bit more expensive (€2.50-€5). If you want to relax on the beach and rent a beach bed with an umbrella, you will probably pay around 10 euros.
Taxi rides in the center cost on average 6 euros.
July is considered to be the hottest month at Sunny beach with the average temperature set at 23 C, while January is considered to be the coldest month when the temperature drops to 3 C. The wettest month is November, which sees approximately 56mm of rain every year.