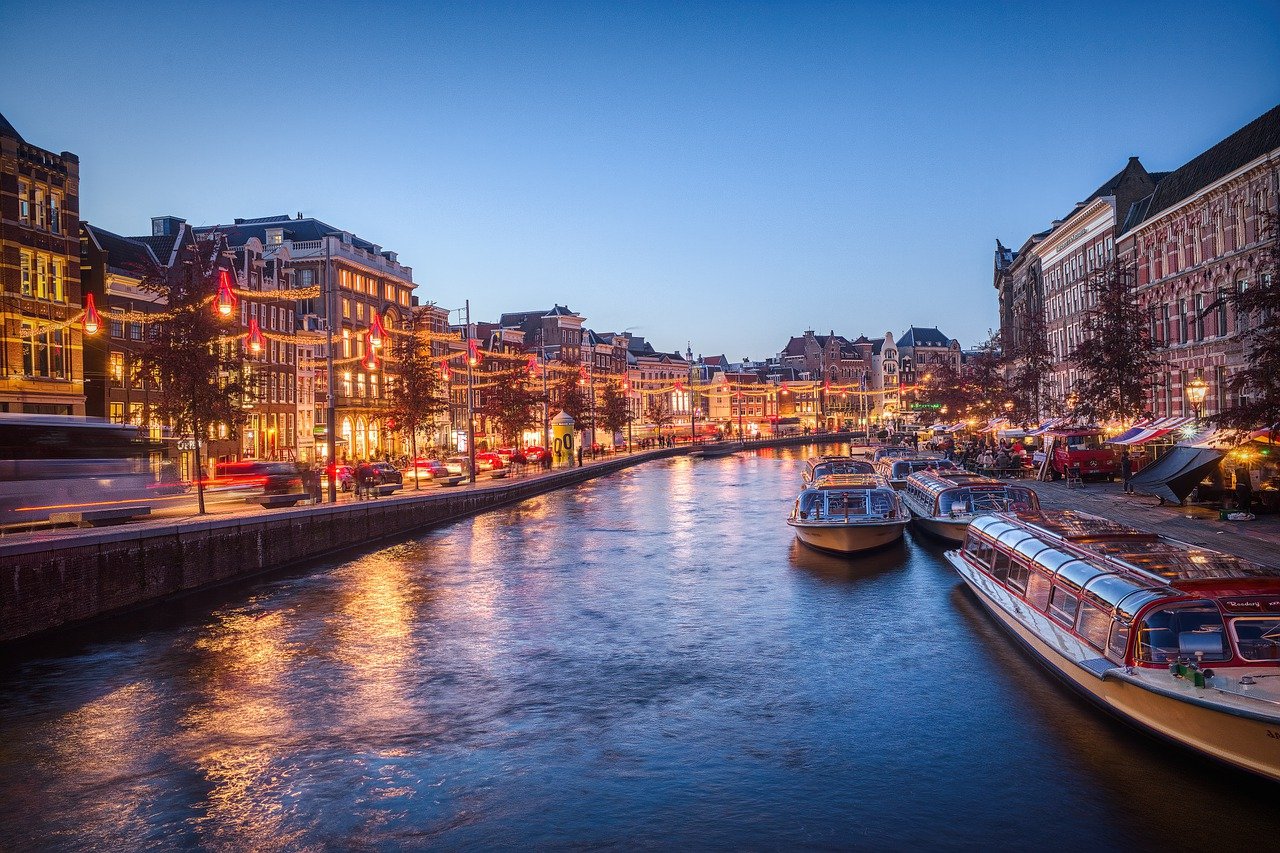 Amsterdam – an Experience of A Lifetime
The photogenic Dutch capital is ranked as one of the best cities for individuals looking to party, discover new things, and just a place where they can kick back and relax with friends and locals. Offering you iconic sights and experiences, that go beyond the canals, windmills, and cheese. Here we are offering a guide for those looking to explore the other side of Amsterdam.
One of the best things about Amsterdam is that you can cover a great deal during the day, and still party your heart out during the night. The best way to make sure you cover all the main tourist spots during the day is to plan ahead and manage your time well. This way even if you have a few days you can easily cover attractive points, and have the time of your life.
Amsterdam might seem like a small city, but getting around to all the tourist attractions can consume time and energy. This is why we suggest you pick the best and let the others slide. Until and unless you have the time to divide and conquer.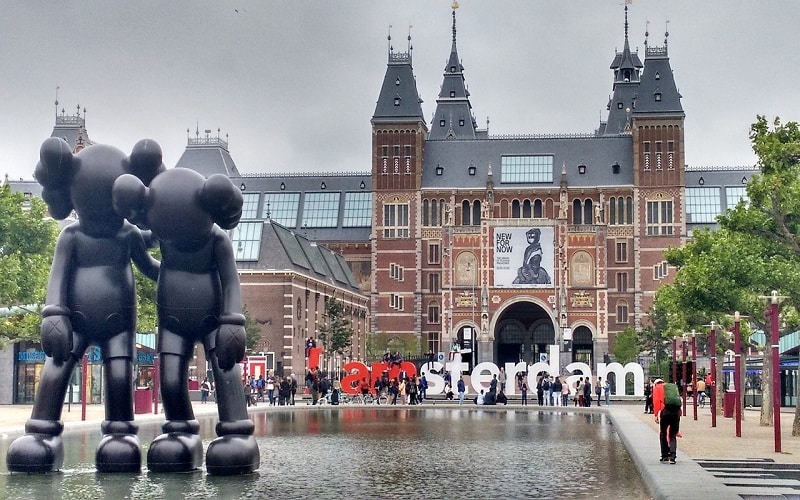 Amsterdam is considered to be one of the most fun, diverse, and amazing cities in Europe. Known to offer many sides the city is here to offer you culture, museums, outdoor sports, and so much more! That is not all as Amsterdam is always ready to offer you something new and exciting to explore. Here are a few fun things to do during the day in Amsterdam.
This 22-story tower was recently refurbished and is now home to many young musicians, events, and advertising companies. Along with a few bars and restaurants, to keep you amused and entertained throughout the day. Located across the River IJ from Centraal, A'dam Toren offers you a chance to eat and drink at the Skybar – revolving so you can enjoy the city around you. For those who do not mind the height, we suggest you take a swing on Europe's highest swing, set some 1000 meters up in the sky.
Amsterdam is home to many grand and classic galleries and museums, but Rijksmuseum beats them all with a great margin. Rijksmuseum reopened back in 2013 after a €375 million refurbishment, offering visitors a Renaissance and Gothic building – that plays home to a stunning collection of Dutch masterworks. Covering mostly the Golden Age Rijksmuseum offers guided tours that you can access through the museum's application. However, that is not all as Rijksmuseum comes with a Michelin-star restaurant and cafe, along with a library open to the public.
When looking for a once in a lifetime dining experience, then there is nothing better than Vuurtoreneiland. Imagine going on a small boat to a rugged island that only holds a single lighthouse, a large greenhouse dining room, and an old abandoned fort. Offering you a five-course meal set using fresh locally grown produce, that is carefully prepared on open flames. The foot at Vuurtoreneiland is just spectacular, and the staggering setting enhances the experience in every way. So make sure you have booked a table in advance, as the restaurant is full every day.
A small yet beautifully formed zoo – which is one of the oldest zoos in Europe. Set on the canal side, the Artis Zoo is home to an array of wild animals such as apes, big cats, elephants, and giraffes. Moreover, the zoo offers an amazing aquarium, Micropia, and planetarium. Making Artis Zoo the only microbe museum in the world. A great fun-filled experience, that comes with music performed and special tours on Saturdays. Moreover, to make your experience complete you can even request a picnic barbecue in advance.
Up until recently, Vondelpark was the only public park in the world where you could legally have sex, smoke joints, and barbecue. While having sex in the park has been outlawed, so the place offers a relaxed vibe – with giant lush green open spaces and wooden trails you can explore. You can join the locals as they run, cycle, play sports, or just relax during the day. However, that is not all the park has to offer, when in Vondelpark make sure you check out the gorgeous rose garden and their famous open-air theater.
A canal tour will make your Amsterdam experience feel complete. While it might be considered a cliche experience, but a canal tour is a must. To this date, a canal tour is considered to be the best way to enjoy the city, as you relax and take in what the city has to offer. You can choose from the basic tour to a cruise tour where you can indulge in cocktails and snacks.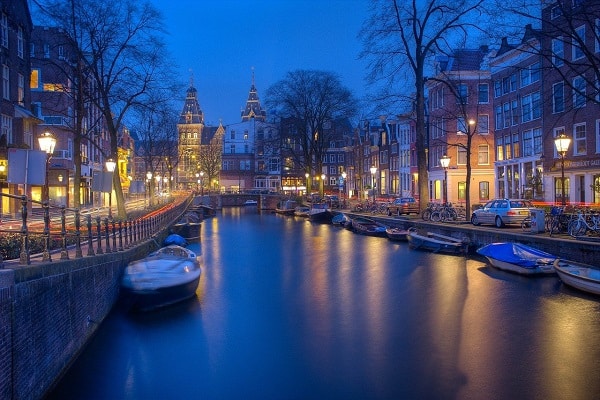 How to get to and Around Amsterdam
There are several ways to travel to Amsterdam. Flying to Schiphol is one of the fastest. From the airport you can easily take the train to Central Station.
Traveling by train is also a good way to get to Amsterdam. From Brussels and Paris you can easily reach the Dutch capital with the Thalys or Eurostar.
If you really want to travel to Amsterdam on a budget, you can opt for Flixbus. This bus service connects Amsterdam with numerous European cities.
How to get around?
Amsterdam is a city where it is difficult to move around by car. A better option is therefore public transport. The network is very extensive and connects almost all parts of the city by train, metro, tram, bus or even ferry. Public transport is also often used by Amsterdammers as it is a cheap and fast way to get around.
A second option is to travel by bike. Amsterdam is a city that is aiming on cyclists. Bike rentals are all over the city, and the cycling lanes are really top-notch. Walking in Amsterdam is an excellent way to get around; the city center is small enough to do everything on foot. However, watch out for cyclists, who often seem to appear out of nowhere.
Annual events and festivals
Of all places in the Netherlands, Amsterdam has by far the most music festivals.
Amsterdam Open Air is a regular fixture on or around the first weekend of June. The enormous amount of stages and co-hosts makes the festival distinctive but also almost impossible to see everything. But that's okay, this festival is just as much about the wonderful atmosphere in the park as it is about the dances.
Other important events beside musical festivals include the Amsterdam Light Festival that takes place from early December to late January. During this event, the city is decorated with light installations spread over the city center. Most of the time, there are two routes to explore.
Amsterdam would not be in Holland if Tulip Day wasn't an important event. On the third Saturday of the year, the Dam square is transformed into a huge garden with over 200,000 tulips. During this event you can pick a free bouquet of flowers as this is the start of tulip season in the Netherlands.
Another typical Dutch holiday is King's Day. Celebrated in the whole country, but Amsterdam is a great place to be celebrating it. On this day, they celebrate the birthday of the king, by creating a street party. All people are dressed in orange offcourse.
Amsterdam is a city of sights, but that is not all that it has to offer. If you are looking for fun places where you can enjoy your nights, then we are offering you everything from former squats to brutalist bunkers here are the top clubs in Amsterdam!
Considered an industrial haven for ravers the Radion offers a blood pumping system that will keep you dancing all night long. Located in the Nieuw-West district the club is ready to help you dance until you are drenched in sweat. Fortunately, you can cool off with one of the many drinks served at the bar or even opt for an ice lolly.
A diamond in the rough Claire is located in Rembrandtplein, not the ideal setting for a hot club, but offers you all that you can ask for and more. Mostly overlooked by tourists, so thankfully the club is never overcrowded by tourists. Loved by locals Claire offers an intimate ambiance, and a steller house & techno set. Before you make your way to the club make sure you know who is playing and that you have the strength to handle the heavy main doors.
Shelter brings you a Berlin feel in the middle of Amsterdam. Located in the basement of A'dam Toren, the club is just a short ferry ride away from Centraal. The shelter offers you a night filled with intense fun and makes for an unforgettable night of music and dancing. The club has a 24-hour license, so there is no stopping the party momentum from building. Paired with a bass-filled sound system that will pump blood through your veins following the music.
A former school turned into a club that plays out your childhood fantasy. Consider a titan of Amsterdam's nightlife scene, the club offers a fun-filled and unique experience. Every corner brings a touch of something magical, so you are set for a night filled with adventure. From mythical statues to an old gym hall De School has it all.
The club is set up in an ex-pirate radio ship and brings a refreshing touch to the clubbing scene. Radio Veronica opened back in 2018 and has been packed ever since. Dancing all night on a boat is a wild experience, one that offers you a chance to dance, or just take in the scene with a cold one in your hand. As you stand on top of the deck and take in the gorgeous views!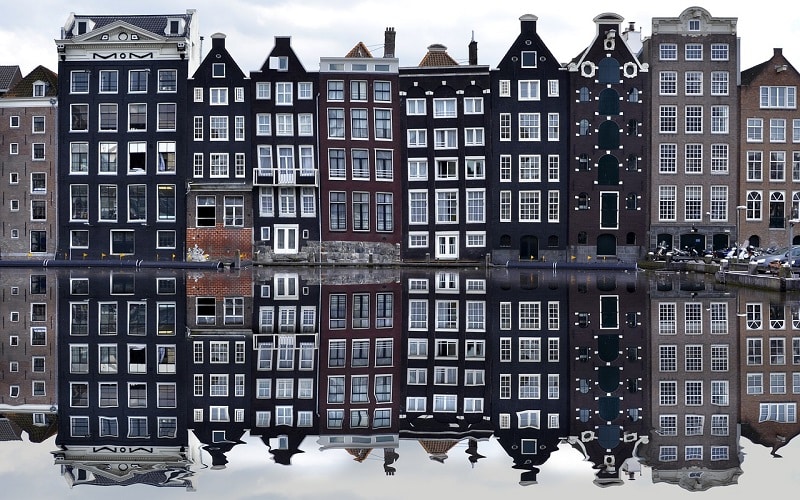 Spending the night in Amsterdam is expensive. Very very expensive! If you want to spend the night, we strongly recommend that you book as much in advance as possible. Then you often still have most rooms available, which may make it easier to find something cheaper.
Amsterdam is expensive because there are far too few places to rest guests after a busy day of sightseeing. A hostel in Amsterdam will cost you at least €40 per night. A budget hotel for one night and one person will cost you €72.
Food does not have to be unaffordable in Amsterdam. As long as you stay away from the touristy restaurants in the center! Normal prices you will find at restaurants are around €15 to €18 per meal. You pay €3 for a soft drink. Beers or wine are more expensive.
Summers are considered the most comfortable season in Amsterdam, it's partly cloudy – whereas, winters are windy and snowy. The standard temperature runs from 1 to 21 C and is rarely below -5 C or above 27 C.