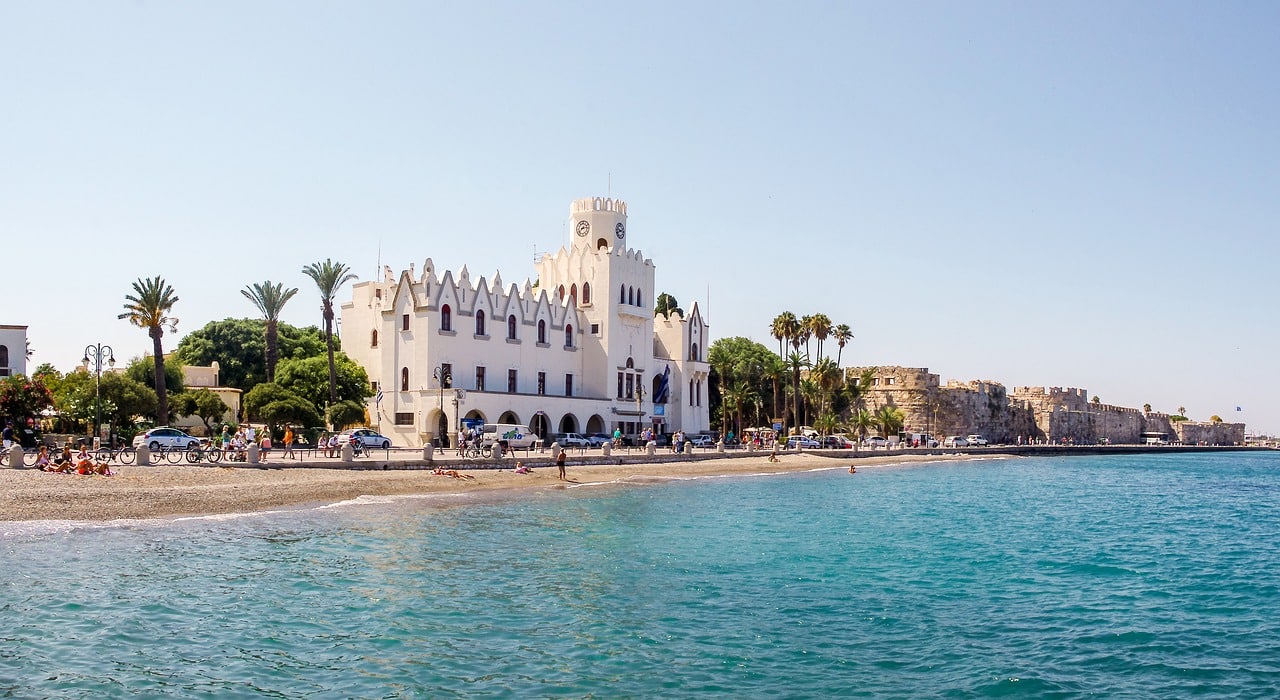 Kos – a Greek Island Experience
Kos is the third largest Greek island and considered to be one of the most stunning islands. Its deep turquoise and the dark green combination creates a staggering image, but what takes it to the next level is its historic standing and hidden gems.
Kos might be an island, but the island comes with an international airport. Allowing you to take a direct flight during the season. The second option you have is to take a fast ferry from Bodrum, Turkey – which takes approximately 20 minutes. While Kos may be an island, but it is in no regard a small place.
When looking to make the most of your trip, we suggest you plan ahead. For those staying a few nights, we suggest you cover each section at a time. On the other hand, if you are here for the day start your trip by walking alongside the water, taking in miles of endless beauty. Then make your way to Plateia Platanou (town square), where you will find the well-preserved Neratzia Castle. A 15th-century castle that takes you back in time.
The town square is filled with local cafes that offer you delicious foods and refreshing drinks. Adding to your greek adventure is the Hippocrates Plane Tree, where historians taught students. When there you can walk around to find the fountain built by the Ottomans, where you will see a difference in approach and style.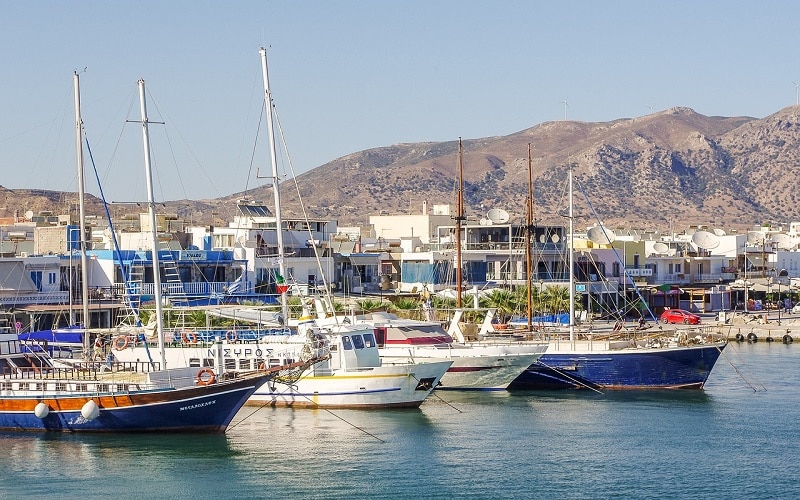 Sitting between Nisyros and Kalymnos, Kos is a culturally rich island that showcases a touch of various cultures. This is why when it comes to enjoying a fun-filled day in Kos, you will find a wide range of options that keep you occupied and entertained.
The Cine Orfeas is an open-air cinema that offers an unforgettable experience during the summer season. If you are a movie addict then there is nothing like enjoying a classic in an open-air cinema in Kos. Imagine sitting near the edge, taking in fresh breezes from the ocean, a starry night, and a movie like no other.
Vacations are the best time to relax, but that does not mean you cannot mix business and pleasure from time to time. Getting proper rest and relaxing your body and mind allows you to refresh to focus more on the task at hand. Kos offers you a hammam like no other, somewhere you can kick back and relax for hours to come. Moreover, there are a few spas that offer private sessions, massage rooms, locker rooms, saunas, vitamin bars, and so much more. Offering you a complete service based on your requirements.
The most famous beaches in Kos offer visitors and locals a chance to enjoy a range of watersports. What's interesting is that some watersports are exclusively reserved for Kos and not found on other Greek islands. Such as Super Jet Boating, where you can enjoy a thrilling boat ride; power by two turbo engines that glide over the water. Furthermore, there are a range of watersports to choose from, so you can enjoy something you are comfortable with.
Kos has some of the most gorgeous natural reefs that can be enjoyed through various ends. There are a few diving schools around kos that allow you to learn and dive with professionals. Allowing you to stay safe as you take on an experience like no other.
Windsurfing is one of the most popular water sport in Kos. As the perfect sunny day keeps you warm, despite the cold turquoise waters. There are many spots in kos that offer a professional instructor, and top of the line equipment to ensure a delightful experience.
Kos offers the perfect setting for kitesurfing, as it offers you a place where you can learn and practice kitesurfing in a safe environment. What makes the experience spectacular is the experience these kitesurfers pack, and with experience comes to a grasp on technique like no other. So expect many quick tips and tricks that allow you to kitesurf in style. Additionally, most of these kitesurfing instructors are bilingual and can help you in English, Greek, German, and Italian.
Horseback riding is a great and adventurous experience that takes you through the beautiful tracks of Kos. You can ride as a group, or even go for a solo ride. Depending on where you take the ride, you get a completely unique view and experience.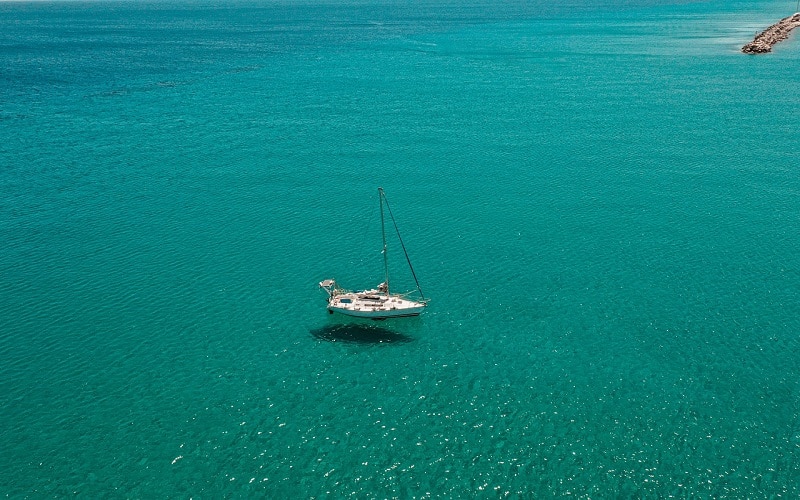 How to get to and around Kos?
The easiest way to get to Kos is by plane. Since it is a popular holiday destination, flight operators offer flights from numerous European destinations to the Greek island. Easyjet and Ryanair also offer cheap flights to Kos.
The distance from Kos Airport to the center of Kos Town is about 23 kilometers. One of the options to reach the city center is by taxi. Price is about 36 euros. If you are more on a budget, there also is a bus that takes you from the airport to the town. The ride takes approximately 40 minutes and a ticket costs 3,20 euros.
How to get around?
Kos is a relatively small island, which makes moving around very easy. Public transport (bus) is very convenient, but a perhaps nicer option is to rent a bicycle or scooter. This gives you the freedom to go where you want.
If you are with a group of friends, renting a car is also an option. Avis, for example, rents out cars. You can explore the whole island in 1 to 2 days.
Annual events and festivals
Easter is celebrated on a grand scale in Kos. In addition to Easter, the Assumption of Mary is also extensively celebrated on 15 August with processions, food and drinks on the village square and a closing dance should not be missed.
When you visit Kos at the end of April, you should definitely attend the Agios Georgios celebration in Pýli. Horse races are then organized in the village, followed by an abundance of food and drink. Various celebrations also take place in other mountain villages throughout the year.
In addition, some fun festivals take place, especially during the summer months. From July to the end of August, the Hippocratic Festival is organized in Kos. This festival consists of a number of cultural activities such as concerts by Greek artists and local theater groups that perform both ancient and modern Greek theater plays. Traditional dances and various exhibitions are also part of the festival. Most of the activities take place in the old castle in Kos town, on Eleftherios square and in the Orpheus theater.
Kos might be a small island, but it offers you a number of hotshots that you will love! These top clubs in kos are equipped to set the right mood and keep you on your feet for hours to come.
The largest disco in Kardamena, which is known for its large indoor space; and rotating DJs. So each night you will enjoy three talented DJs that take turns playing. Playing House and techno music the club is a popular choice amongst Northern Europeans. What makes the club more exciting is their themed nights, covering themes from glow party, to a white party.
Located in Kardamena the starlight club has been active for more than 20 years. Open daily from 12 am to 6 am the club is the perfect late night spot. Mostly crowded with Italians the club is a hip and fun place where you can enjoy a festive evening. Here you can enjoy famous DJs and a number of events that include foam parties, and other themed events that are not to be missed.
Another famous spot in Kardamena, Kos. The club opens at 11 pm every night and stays open until 4 am every night. Known for its music choice the downtown club offers sound columns songs from top-ranking films. You can start the night with cocktails, and shots; preparing you for the fun night that is waiting for you.
The West Bar offers you a stunning ambiance created using lights, paired with soothing and pumping music and like-minded individuals. One of the clubs that is always full especially during the weekends. Making it the perfect place to party all night, and dance your heart away. Opening from 10 pm every night, till 4:30 am from Sunday to Thursday and until 6 am Friday to Saturday.
Situated in the port of Kos the Camel Bar opened back in 1997. Making it one of the most popular disco bars on the island. A hot spot that is visited by thousands of individuals every year, the club offers various events and parties. Here you can enjoy international DJs that offer techno, and hip-hop music.
Situated at Lambi Beach, the Artemis Haven beach bar offers you the best of both worlds. Finally, a beach bar that doubles as a club where you can dance your worries away. Open on a daily basis the beach bar club is set in a tropical garden that comes with a swimming pool. What is more interesting is that the club features Greek and International music, along with set themed evenings, and even a karaoke night.
Another hot spot on Lambi Beach, the Mylos Beach bar uses the stone mill as a natural background. Making it a benchmark for Kos nightlife, as it attracts locals and tourists. You can start the day at Mylos Beach Bar with a refreshing dip, and relax on one of the many loungers up for rent. Moreover, you can nibble on tasty appetizers as you prepare for the night to come.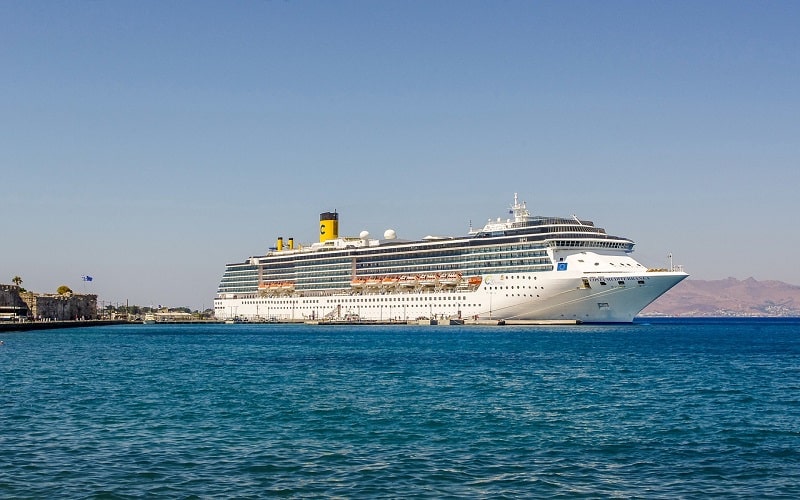 Prices on Kos are a lot lower than in most countries of Western Europe. The price difference is on average -20%. Some examples are: restaurants (35% cheaper), food (15% cheaper), imported beer in the catering industry (14% more expensive), and public transport (61% cheaper).
The average accommodation costs in Kos range from: 24 EUR in Hostel to 48 EUR in 3 star hotel. Public transport in Kos has a surcharge of: 2.10 EUR for a single ticket. Renting a car in Kos is possible from 14 EUR.
It is customary on Kos to give a tip, even if it has already been included in the bill. With good service people give about 5-10% gratuity.
Kos comes with an average temperature of 26 C during the summer season, which can drop to 10 C during its peak cold season. August is the month that calls for the longest days and can offer you up to 10 hours of sunshine per day. While January is the wettest with an average of 169mm of rain every year.