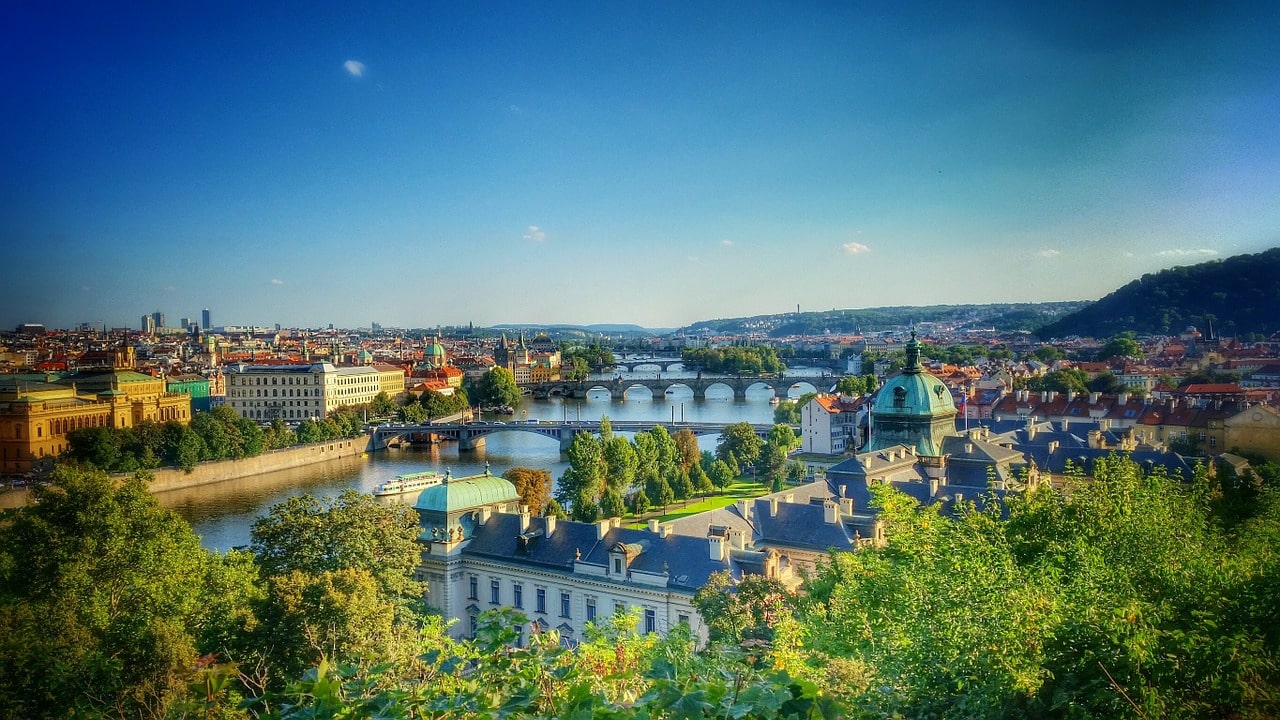 Prague – An Experience You Will Never Forget
Prague is known around the world for its castles and bridges, but that is not all this ancient city has to offer. When you know where you are going, you will find many wonders that give you a look at the contemporary side of Prague. Offering you a way to enjoy the gems of Prague during the day, and some of the world's best clubs during the night!
One of the best things about Prague is that it offers you endless things to do during the day, no matter what time of the day it may be- Prague caters to you in the best possible way. On every street corner, you will find a range of cafes to choose from, offering you a fresh cup of coffee, and a delicious treat to start your day on the perfect note.
From there, you can go with the flow and explore Prague on foot and find some of the most exciting places you have ever encountered. What makes it easy to hit all the landmarks is their location! Almost all the landmarks are within walking distance of each other, offering you a quick and easy way to experience the best of Prague.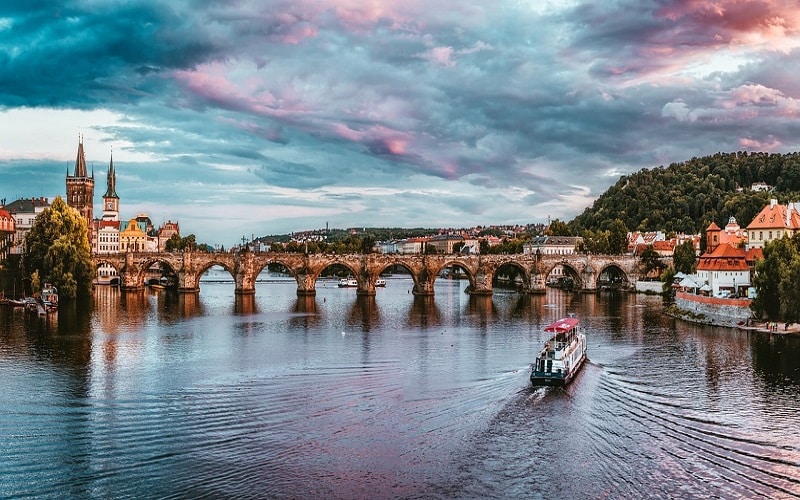 Prague is a city of fairytales and love, closely knitted to offer you a great deal in small packaging. Offering you exceptionally gorgeous monuments, along with a culture that pulls you every step of the way. To ensure you take it all in, here are a few fun things to do during the day in Prague.
While Prague does not lack scenic views, the panorama views you can take in from Vysehard are unlike any other. However, that is not all the place has to offer, as it takes you away from the crowded streets and the view from the hillside is an added bonus. Imagine taking in statues, a beautiful cemetery, gorgeous cathedral, as you enjoy Prague's best beer gardens.
Another breathtakingly beautiful perspective that allows you to take in Prague in one go. The neighborhood was once considered a sleepy residential but is now filled with vibrant boutiques and restaurants. Additionally, the park showcases an enormous kinetic sculpture of a moving metronome. The foundation was torn down back in 1962, what was then a Stalin monument. From here you can enjoy the views of the Old Town, as you indulge in Letna's beer gardens.
A multi-purpose arts complex that will take you by surprise. This cultural landscape brings you a touch of art, cinema, theater, sports, along with food and drinks. During the summer season, they offer a great deal from an outdoor cinema to a beach volleyball court. Whereas, during the winter season it makes for a great place to enjoy a cup of hot drinks, as you make rounds on the ice skating rink.
The castle has been home to some of the most powerful Czech emperors, Kings, and presidents. Today, you can explore every corner of the castle, and enjoy the deep history that comes with the setting. We suggest you research the castle a little before your visit, so you can truly understand its importance; apart from the gorgeous setting, it has to offer.
Home to David Cerny's most controversial sculptures – showcasing a saint riding an upside-down horse. Moreover, the Palac Lucerna offers you many shops and cafes from the early 1900s, old yet well-preserved cinema, rooftop bars, and nostalgic parties at the Lucerna Music Bar.
Going from the Church of Our Lady before Tyn to the Astronomical Clock – the old town square is nearly 600 years old. Still, home to some of the most staggering historic monuments and buildings, the town square is what Prague is all about. Walking around you will encounter many gems, and learn a great deal about Prague and its history.
St. Cyril & St. Methodius Cathedral
The cathedral is a lovely sight, but that is not the most important aspect. Going back in history you will see the cathedrals' resistance against the Nazis in Bohemia. Make your way down to the museum in the basement, where you can learn a great deal about the cathedral and the part it played in history.
The Rudolfinum Gallery is placed under the concert hall, and mostly offers a wide range of free exhibits. You can check out their website to check the latest programs, and pick something that interests you. However, when in Rudolfinum we suggest you avoid the steps at the main entrance and make a turn around the side towards the river. From here you can head upstairs to enjoy the exhibit.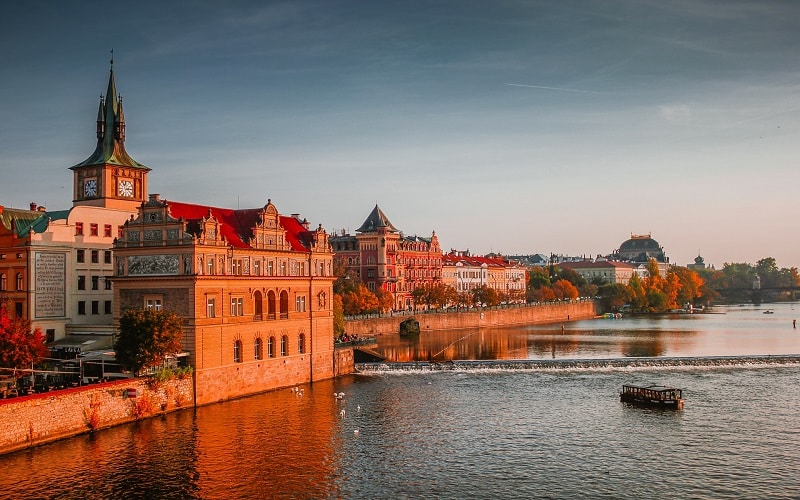 How to get to and around Prague
Most tourists traveling to Prague, fly to the Czech capital. The city is well connected with several European destinations. Several buses run from the airport to the center of the Czech capital. The fastest way is to travel with the AE (Airport Express). The bus departs from Terminal 1 and goes directly to Prague Central Station. The journey time is about 35 minutes and a ticket costs 2.30 euros one way. You can buy the ticket on the bus.
The cheapest way to get to the center of Prague from the airport is by bus 119 to Veleslavín metro station and then by metro line A to the center. A ticket is valid for both the bus and the metro. Bus 119 runs at intervals of 5 to 20 minutes, depending on the time. If your final destination is on metro line B, take bus 100 to Zličín metro station.
How to get around?
Within the center of Prague you can get around with different forms of public transport. You mainly use the metro to bridge longer distances. The metro and bus are often more convenient if you need transport in the heart of the city.
Tickets for the tram can be bought at newsagents, at some metro stations, at some tram stops and at information offices of the city of Prague (PIS). The timetables of the trams can be found at every tram stop.
If you don't want to hassle with individual tickets, you can buy a multi-trip ticket, a day ticket or a three-day ticket.
Annual events and festivals
Prague has many cultural events and festivals that are absolutely worthwhile and can even be the reason for your visit to the city. There is something for everyone. You can go to various theater festivals, film events, writers' festivals, there is an offer of music of all times and styles and much more.
The Prague Spring International Music Festival can call itself one of the best classical music festivals in Europe. Every year, the best classical performers come to town for various performances between 3 and 12 May. You will enjoy internationally renowned symphony orchestras, chamber music and other musicians in the best concert halls, churches and theaters.
Around the months of May and June you can visit Prague for the Prague Food Festival. This gastronomic event takes place in the Royal Gardens of Prague Castle. At this festival you will find new smells and flavors every year, which are typically Czech, yet unique. Enjoy all that Czech cuisine has to offer, and try the preparation of beautiful dishes yourself.
The Czech capital is home to some of the best clubs in Europe, offering you a taste of everything from techno to dance-floor cheese. A complete package that will have you on your toes all night, every night. To get you started here are some of the hottest clubs in Prague.
With a rotating program, Roxy becomes home to many DJs and even offers regular live music nights. Located on Dlouha Street the club is considered to be a staple of Prague's nightlife. Here you can enjoy techno, house, drum and bass, and the occasional hip-hop and pop concert. What makes Roxy so desirable is the ambiance and crowd it pulls, offering both locals and tourists a great place to mingle.
Prague loves its nostalgic pop music from the '80s, and the music bar is the place where you can go to sing along with Greased Lighting and other classic hits. The nostalgic nights are mostly set on weekends, and pull in heaps of locals looking to blow off steam, and enjoy an intimate concert.
Located behind an Asian fusion restaurant the club offers an expansive dance floor, where you can find a well-dressed crowd ready to party! SaSaZu is known for its international DJs as it constantly hosts a different mix from Carl Cox, Paul van Dyk, Steve Aoki, to singers such as OneRepublic, and Lewis Capaldi. We suggest you book a table in advance, so you can enjoy some cocktails and grilled meats before the music starts pumping.
Set behind Prague's first vegetarian restaurant, the Radost FX was first showcased internationally in Rohanns 2008 music video of Please Don't Stop The Music. Some of the most exciting highlights of the club include spinning hip hop and R&B on Thursdays, Swerve parties for afrobeats, R&B, and dancehall on Saturday – and is usually packed from Thursday to Saturday.
A few doors down from the Lucerna Music Bar, Swim is a nightclub that opened in a former swimming pool location. Here you will find a younger demographic, enjoying a club meets kitchen view that starts with a daytime brunch around 3 pm. Moreover, you can even indulge in evening tapas, and cocktails before you hit the dance floor.
Klub Vagon is another nostalgic center, where you will find bands paying tribute to rock legends such as Pink Floyd, Queen, and Red Hot Chilli Peppers. The event starts at 9 pm every night and is later transferred to videos that play from midnight to 6 am – Tuesdays to Saturdays.
When looking to take things up a notch, head to Mecca to enjoy a VIP experience. Here the dress code is a little sleek and helps create the current vibe. As you enjoy an international playlist as you experience DJs such as Nervo, Nicky Romero, and Bob Sainclair. However, the three-story club is not open every night, so it's best to check in advance and make sure you take out the time to take in a one of a kind experience.
Cross Club offers a warehouse setting, that draws in the hip hop, dubstep, and hardcore crowds. Located in Holesovice the club runs late most nights, which goes until 7 am on Fridays and Saturdays. With an onsite restaurant, you can always take a break as you indulge in a caffeinated drink, pizza, nachos, or burgers.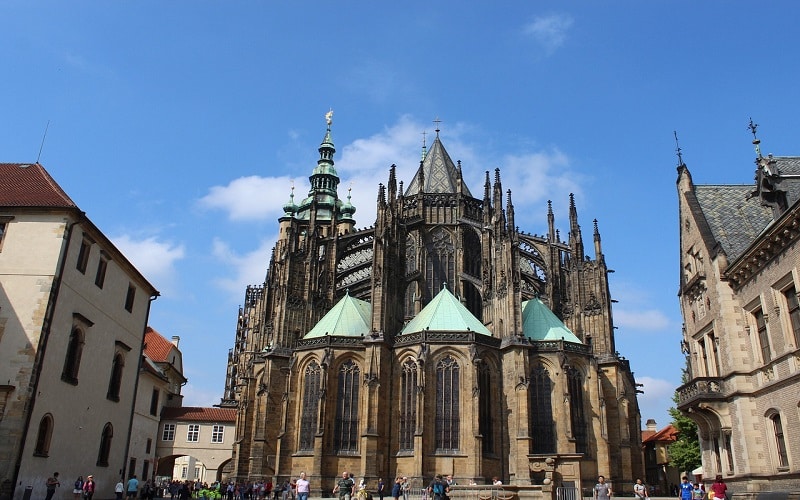 If you are looking for the cheapest accommodation: in a cheap one-star hotel you will pay: €24 (CZK 610) and if you like hostels, you will spend the night there for: €25
Dining in restaurants or having a beer is about half the price you would pay in Western Europe. For a sandwich you pay between 50 and 80 Czech crowns (about €1.85 to €3). In a restaurant you pay between 150 and 400 crowns (€5.5 to €15). Be sure to try a trdlo, a Czech pastry that you can find everywhere around the tourist spots.
During the summer season, the temperature goes from 25℃ to 30℃, with a minimum ranging around 12℃. Offering you a sunny yet windy environment which is great for getting around and exploring. Moreover, during the winter season, the weather is harsh and can lock you indoors due to snow. Moreover, it rains approximately 12 days every month, so it would be best to plan ahead!