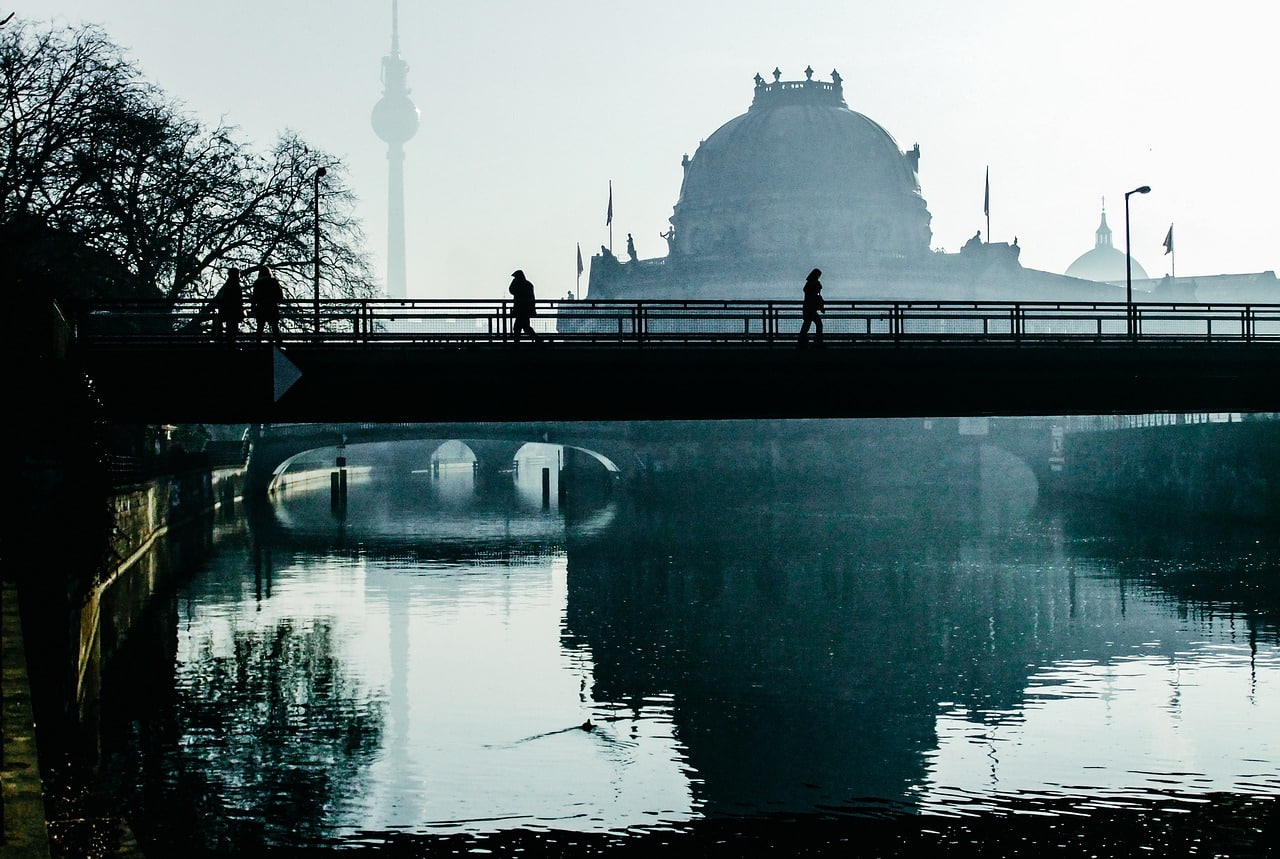 Berlin – A Deep Dive into The City
Berlin offers a thriving culture, complex history, and endless beauty! Unique in many ways Berlin offers visitors a treat that keeps on giving. Starting with the various neighborhoods, we will take you through what each one of them has to offer. Berlin is a collaboration of mixed districts, each one dipping a different toe in history, and culture than the other. This is why it is essential to explore its neighborhood, along with tourist spots.
Berlin is home to state of the art museums, Jewish heritage, street art, cold war history, and endless nightclubs. Offering you a taste of what you desire the most, day or night. Some of the most visited tourist attractions are close by and can be covered in a day if you are determined.
For those looking to party during the night, we suggest you take on the historical side of Berlin during the day. Enjoying all that the city has to offer, and then dance or drink the night away depending on your mood!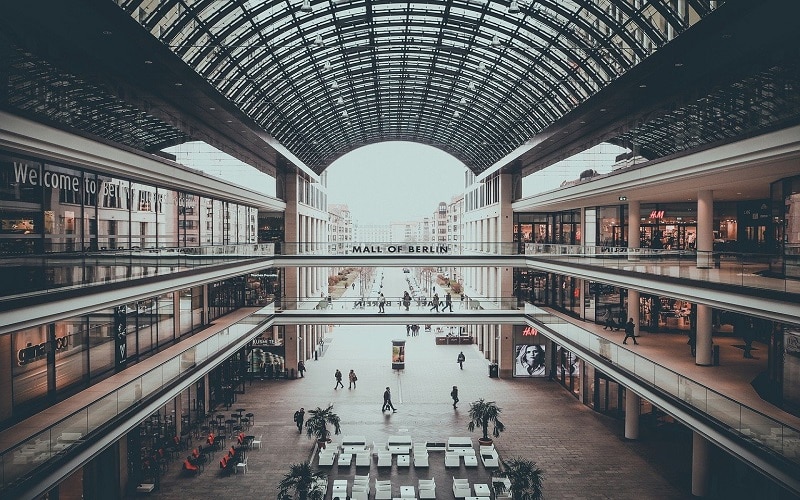 Berlin's rich history and diverse culture is not all that this gorgeous city has to offer. The most common issue people have when creating an itinerary for Berlin day tours is the number of spots they wish to cover. This is why we suggest you cover the city during the day, and party during the night. Moreover, it's best to keep your itinerary filled with places that interest you, rather than the ones considered to be the best spots. Down below we have some (unusual) suggestions.
Reichstag is a historic building that has survived many wars, fires, Nazis, division, and even bombing. Offering you an open, democratic, and playful space that is considered as a symbol of a new era for German Politics. Make your way to the top of the center, and enjoy every inch of the design set in place by Norman Foster. However, an entrance pass requires a 3 working day notice, that can be applied online.
Take a stroll, cycle, or jog your way around the city's most desired part. It does not matter if you are looking for a famous monument, a well-done sausage, or a place to relax (naked) – Tiergarten is the place to be. A large space that lets you know exactly where you are, so you never have to worry about getting lost.
A well-known spot that is rich with Cold War and Nazi history, the airport ceased its operations back in 2008. However, the space is still open for visitors to stroll on the runways and remind them of the amazing pilots that took off from that airstrip. From Second World War Bombers to Berlin Airlift to drop power supply. Today you will find locals and tourists kite-surface, running, skating, and walking around to enjoy a 365-hectare space.
The land of 3000 lakes is awaiting your arrival, especially when they are frozen during the winter season, or in the summers; when they are out on display. What makes the lake's charming is the fact that each one has a unique appeal. Most of which can be accessed by local transportation.
Opened back in 1951, Berlinale was the official Internationale Filmfestspiele Berlin. Today, considered the most popular film festival (in terms of attendees numbers). If you are looking for a global cultural experience, then you will simply love Berlinale. Each February the stage hosts some amazing film actors and actresses.
Germany is known for endless talent, most of which is seen on stage. This is why you will find endless state-funded theaters in Germany, one of which is the Schaübuhne am Lehniner Platz. Built-in 1928 this former cinema was converted into a theater and has been run by Thomas Ostermeier since 1999. When in Berlin you can easily catch a new or old show, as the theater is known to rerun its classics. Calling back actors from Germany, Britain, and even Switzerland. While the performances are commonly in German, but there are a few shows in French or English.
Making your way around Berlin can be tiring, which is why you should consider a different mode of transportation. Yes, while there is nothing like walking on roads to hunt down the next great thing, but imagine taking in Berlin from a whole new perspective. When it comes to boat tours you have a wide range to pick from, offering you a tour that matches your mood and your requirements. To find the perfect one we suggest you do some research in advance, and make sure you are the captain of your ride.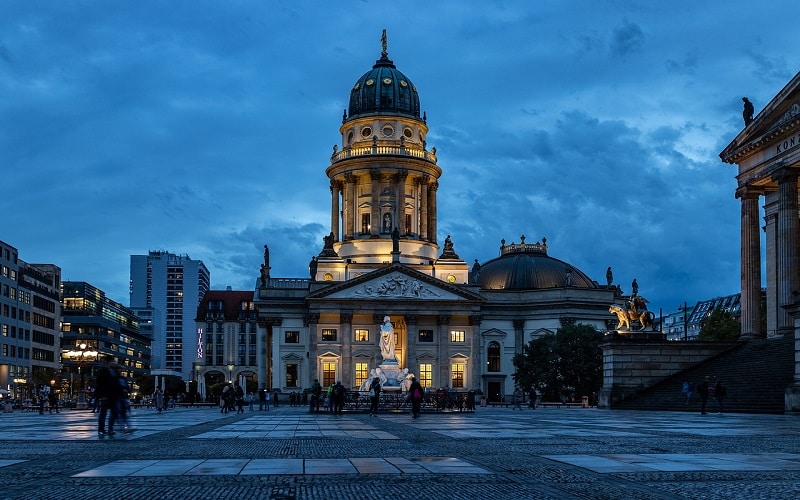 How to get to and around Berlin
There are several ways you can travel to Berlin. The most common ways are by train, car or plane.
If you have the time, traveling by train is a great option. It is not the cheapest and most times it is time-consuming, but it will get you into the city center right away. Therefore it is a good idea to travel by train if the distance from your location is short.
Flying is the fastest and easiest. Within a few hours you are in Berlin depending on your location! Berlin has two active airports with a good connection to the center; Schönefeld (train and S-Bahn) and Tegel (shuttle bus to various stations). Flying is also becoming cheaper with the arrival of "budget airlines".
How to get around?
The metro is the fastest way to travel from point A to point B in Berlin. You can buy a public transport ticket at any metro station. This gives you unlimited use of the U- and S-Bahn for two days. The U-Bahn runs mainly underground, and the S-Bahn above ground. Nice to know is that with a public transport ticket you also have access to various museums at a reduced rate.
Do you want to discover the city in a more sporty way? After Amsterdam and Copenhagen, Berlin is the ideal city trip destination to explore by bike. You can buy a special cycling map 'Berliner für Radfahrer' and fully enjoy the green nature in the middle of the city. An absolute must is a bike ride along the former Berlin Wall.
Annual events and festivals
Berlin is never boring. Almost every month there is something to experience.
During the summer months, music festivals like Lollapalooza is a great time to visit. As is the International Beer Festival Biermeile during the first weekend of August. Friedrichshain hosts the international beer festival with what they say is the longest beer garden in the world. There are hundreds of different stands with beer brands from all over the world. The festival is free and you can buy a glass which you can always refill at other tents.
Another great event is the Festival of Lights and Berlin Leuchtet Light Festivals in October. Throughout the city, important buildings and sights are provided with beautiful light projections. The Brandenburg Gate, the Berliner Dom and the Gendarmenmarkt are highlights and make an evening stroll through the touristic city center extra fun.
Last but not least, are the Christmas markets starting from the beginning of December. Ideal for Christmas shopping, or just a nice warm Glühwein with something to nibble on. The most beautiful Christmas market can be found every year on the Gendarmenmarkt and costs €1 entrance. Many other Christmas markets are free, for example the market in the Kulturbrauerei or the market in front of the Schloß Charlottenburg.
Berlin's nightlife is considered to be mind-blowing, disorienting, surprising, lasting, freaky, and brutal fun. Offering some of the hottest clubs in Europe, Berlin is considered the trendsetter for clubbing culture. Here are some of the many top clubs in Berlin.
Considered as one of the best clubs in the world, Berghain is a Techno church – powered by the best sound system you can imagine. When heading to Berghain prepare yourself for quality sound, quality music, and a chance to dance to some of the best tunes. Located inside an abandoned power plant the club offers two different experiences. Set apart by the choice of stairs you can choose to head to Berghain, or the Panorama Bar.
Sisyphos is a club, a festival, a beach, and a bar all wrapped into one. The Alice's Wonderland of clubs offers you many experiences with different modes and settings in each space. Its spacious chilling area comes with a small lake, abandoned bus, labyrinth dance floors, and a pizza place. Sisyphos might take you hours or days to experience, depending on what mood you are in. A magical village where you can enjoy parties like never before.
Who doesn't love clubbing in a circus! The name says it all, and the rest you can experience on your own. Considered to be a wild experience – the club comes with many dancefloors and a real labyrinth that you must escape on your own. A one of a kind experience that offers original and diverse parties.
A legendary techno and sex club offers a complex labyrinth with 6 dancefloors, a swimming pool, and a grimy set operating room. For a complete dose of crazy experience the Saturday night flagship CarneBall Bizarre. Set alongside an after-hours event that keeps going until Sunday. Keep in mind that different nights have a different fetish dress code, except for Electric Mondays.
Set inside a 150-year-old abandoned mansion, the club will take you back to the 19th Century. The chalet comes with a talented lineup of DJs playing on two separate floors, paired with a charming garden – where you can easily relax and enjoy your drink. Open 7 days a week Chalet offers an experience you do not wish to miss.
Stattbad was designed by Ludwig Hoffman in 1907 and was originally a state swimming pool. In the late 50s to early 60s the building saw great damage during the Second World War and was labeled as a public pool in 2001. However, today the pool has been completely transformed to offer you a rich art, culture, and music mood. With that in mind the club offers amazing art exhibitions, and performances, along with party scenes you will never forget.
When looking to enjoy a great night with premium DJs then Watergate is the place to be. Here you will find a talented lineup almost every night, paired with beautiful views. While covering a small amount of space the club offers an intimate affair, one that might not look pleasing from the outside – However, it will blow you away once you set foot inside the doors. Here you can enjoy a play of sound and light, amplifying your experience by a great deal.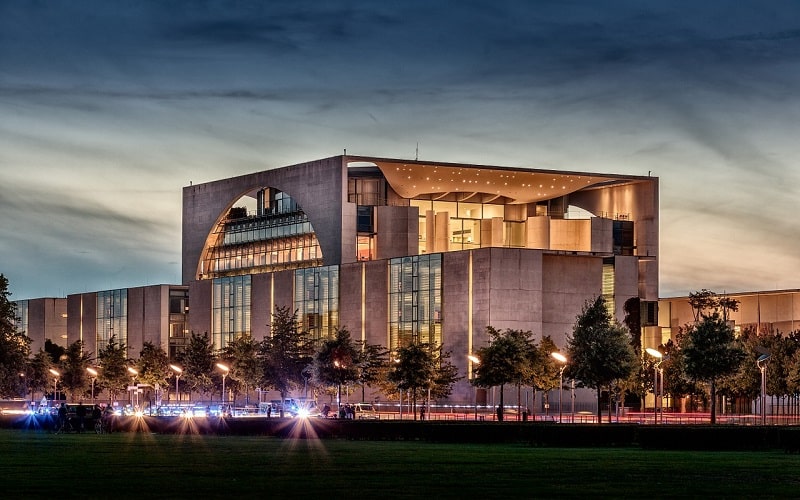 Compared to many other European destinations, Berlin is an affordable city trip. When it comes to accommodation, you will find something in every price range. If a bed in a hostel is enough, you can do that from 16 euros per night.
There are also many options in terms of food. A bratwurst or kebab for lunch will cost you no more than a few euros. For a more extensive meal you can count on 11-15 euros.
Public transport is the cheapest option. A day ticket costs 6.90 euros.
During the summer season, you can easily get around and get things done, as the days are usually partly cloudy and comfortable. Whereas, the winter season gets cold and windy that mostly suits locals and others who can take a good drop in temperature. Around the year the temperature usually varies from -1 C to 25 C and is rarely below -10 C or above 31 C.